April 29, 2021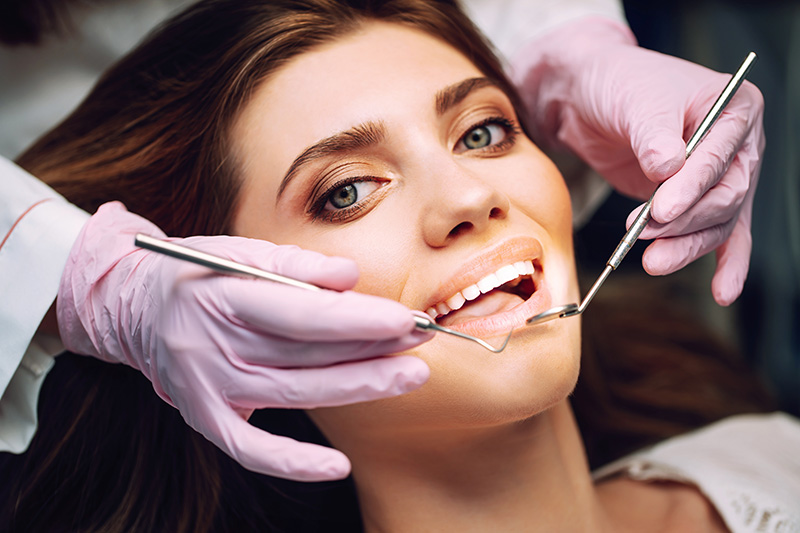 Hilary Duff, Tom Cruise, and Zac Efron are just a few celebrities who have used veneers to achieve their picture-perfect grin. Fortunately, this smile-transforming treatment isn't limited to just A-list celebs like these. Whether you are struggling with minor misalignment, severe discoloration, or something in between, this cosmetic service can make your smile goals a reality. But can you still get cavities even after your treatment? Keep reading for the answer as well as tips for maintaining your veneers properly.
So, Can You Still Get Cavities with Veneers?
In short, the answer is yes. While the veneers themselves are resistant to decay, your underlying teeth are still subject to cavities. Unfortunately, once dental problems like these develop, the only way to restore your oral health is to remove the veneer altogether. As you can imagine, this can quickly become costly. The good news is that issues like decay and cavities are largely preventable with a good dental hygiene routine in place!
7 Prevention Tactics to Implement Today
Preserving your smile comes down to one thing: proper prevention. If neglected, the bacteria in your mouth can wreak havoc on your teeth and gums. Not only can this have serious consequences on your health, but it can also shorten the lifespan of your veneers, which is the last thing you want after investing in a cosmetic treatment. Therefore, make sure to implement the below best practices:
Brush your teeth with a soft-bristled toothbrush at least twice a day.
Treat flossing as important as brushing.
Visit your dentist every six months for a dental checkup and cleaning.
Exercise caution with hard or sticky foods that can damage your veneers.
Limit your sugar intake.
Eat a vitamin-rich diet.
Drink plenty of water.
Protecting your smile from dental problems, like cavities, is important, especially if you have invested in a procedure like veneers. To keep your new and improved smile in pristine condition for as long as possible, make sure to follow the above best practices!
About the Author
After shadowing a family member at their dental practice, Dr. Eric Barajas knew he wanted to use his love of organizational procedures and genuine passion for helping people as a dentist. Today, he is a graduate of the UCLA School of Dentistry and has over 30 years of experience helping patients achieve the healthy, confident, beautiful smiles they deserve. If you are interested in veneers or are looking for a cosmetic dentist in Chula Vista, visit his website or give him a call at 619-482-7367.
Comments Off

on Can You Still Get Cavities with Veneers?
No Comments
No comments yet.
RSS feed for comments on this post.
Sorry, the comment form is closed at this time.