May 2, 2021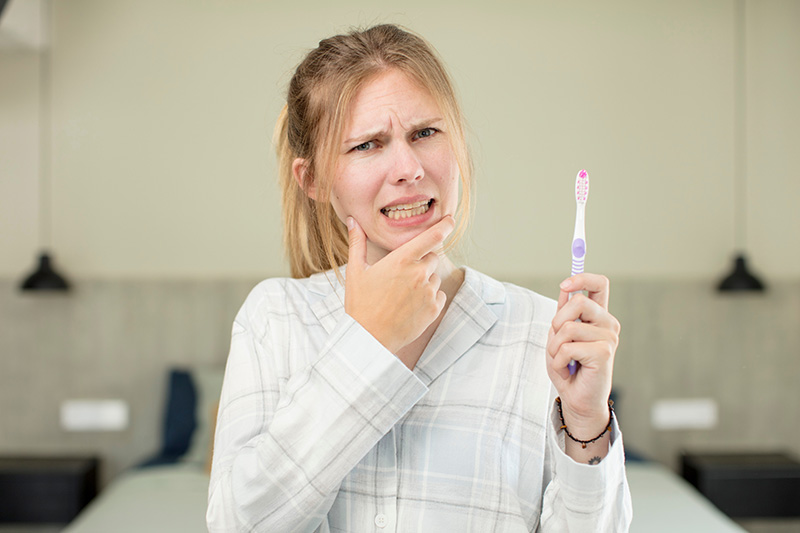 There are many reasons why you may end up skipping your dental appointment. It could be because of a busy schedule or even dental anxiety. While it may not seem like a big deal, if you aren't seeing your dentist as often as you should, you are likely to end up paying the consequences. Read on to learn more from your dentist about the different oral health issues that can occur if you skip your regular dental cleanings.
Tooth Decay
The most common oral health issue out there is tooth decay. Even if you are very diligent about brushing and flossing every single day, there will still be some areas of your mouth that you are going to skip over. When you go to the dental office for regular cleanings, your dental hygienist will remove the missed buildups of plaque and tartar so that they don't cause any problems in the future. Your dentist will also check your teeth for any signs of decay so it can be treated early on before becoming serious. This way, you are less likely to require a root canal or extraction.
Periodontal Disease
Your oral health isn't just about your teeth. You need to have healthy gum tissue to support strong teeth. About half of adults over the age of 30 are suffering from gum disease at one severity or another. When it is left to progress, periodontal disease can cause gum recession, loose teeth, or tooth loss. Fortunately, this condition is easily preventable with proper oral hygiene and regular visits to the dental office.
Discoloration
At the end of your visit, your dental hygienist will polish your teeth with a special paste. This is done to remove surface stains and leave you with a healthier-looking smile. If you aren't having this done regularly, you may end up with increased discoloration that can only be reversed with cosmetic treatment, which isn't usually covered by insurance.
Other Health Problems
Your oral health and general health have a lot more in common than you may expect. That's why your dentist is always keeping an eye out for abnormalities during your dental visits. In addition to checking for cavities and gum disease, they also look out for signs that could indicate oral cancer, kidney failure, hypertension, heart disease, and diabetes.
Skipping a dental visit can lead to a variety of problems. By seeing your dentist regularly, you can significantly reduce your likelihood of oral and overall health problems in the future.
About the Author
Dr. Eric Barajas is an experienced dentist who has been practicing in Chula Vista for more than three decades. He earned his dental doctorate from the UCLA School of Dentistry and is committed to continuing education to keep his knowledge and skills sharp. Currently, he is a proud member of numerous professional organization, including the American Dental Association, California Dental Association, and Academy of General Dentistry. For more information or to schedule an appointment, visit his website or call (619) 482-7367.
Comments Off

on What Happens When You Skip Your Dental Cleaning?
No Comments
No comments yet.
RSS feed for comments on this post.
Sorry, the comment form is closed at this time.