Cosmetic Dentistry – Chula Vista, CA
Make Your Smile Shine Bright

Having a healthy smile is important, but so is having one that you can feel confident expressing yourself with. When you feel hesitant to show it off, even around those you love, it can leave a negative lasting impression on your self-confidence. At Village Walk Dental, we offer a multitude of cosmetic treatments designed to fit your personal needs. No matter what your smile goals might be, our team is ready to point you in the right direction. The moment you call, we'll help you get started on your future smile makeover with custom solutions for cosmetic dnetistry in Chula Vista, CA!
Why Choose Village Walk Dental for Cosmetic Dentistry?
Restorations Made from Metal-Free Materials
Digital Imaging Helps You See a Preview of Your Smile
In-Office and Take-Home Whitening Available
Porcelain Veneers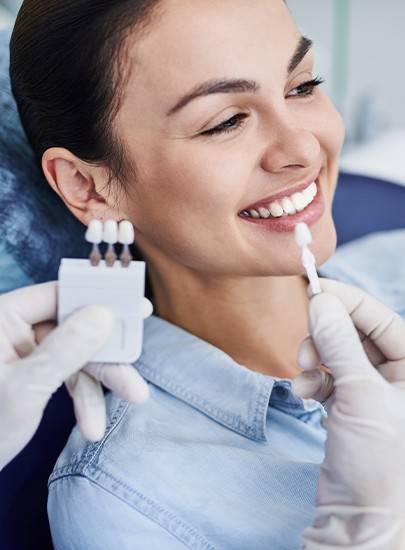 Unlike veneers of the past, our dental office's porcelain veneers are longer-lasting, incredibly lifelike thanks to color-shading methods, and actually more stain-resistant. When you have multiple imperfections that you'd prefer to hide at a time, veneers are an incredibly effective solution because they ensure you don't need to complete multiple cosmetic treatments just to achieve your ideal smile. With proper at-home care, you can expect your veneers to last well over 10 years.
Metal-Free Dental Restorations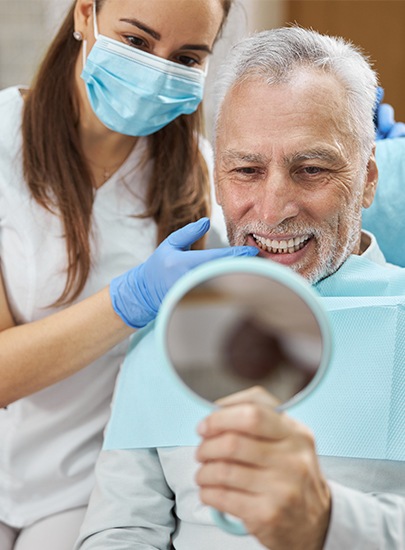 While silver crowns may be durable, they don't do many favors for your smile's appearance. Even crowns in the back of the mouth can be easily visible thanks to their reflective properties. By choosing ceramic restorations to restore teeth, you can not only protect the integrity of your existing enamel, but ensure it looks beautiful and natural along the way. Additionally, receiving a dental crown is even easier with the help of our digital impression technology.
Cosmetic Dental Bonding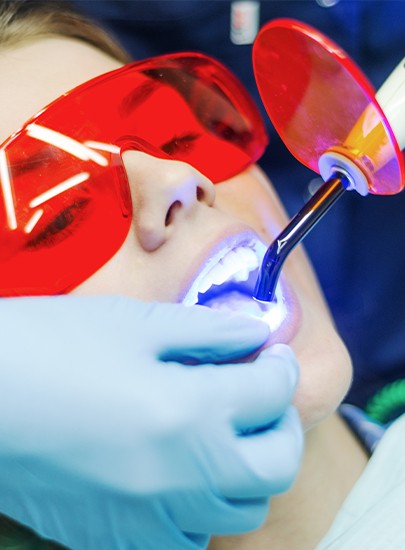 Sometimes it's the smallest imperfections (i.e. chips, cracks and gaps) that bother us the most, especially when it impacts the overall appearance of your smile. Whether you've suffered a minor chip from a bad fall, you've had gapped teeth for years, or you cracked a tooth without affecting the health of it, cosmetic bonding is a fast, simple and lasting solution for your concerns. Upon coloring and application, the composite resin material is hardened instantly, not much unlike a dental filling.
Teeth Whitening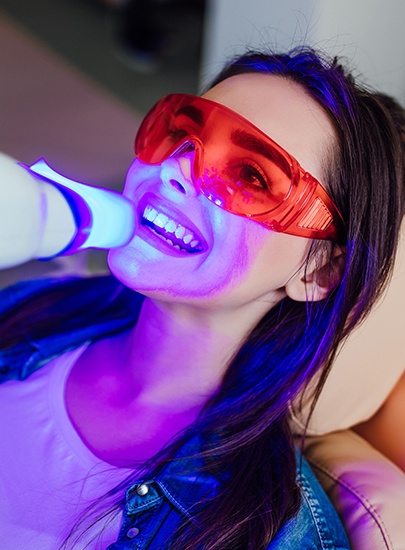 Over-the-counter teeth whitening products may claim to make your smile several shades whiter, but they rarely deliver the results you're expecting. More often, they remove surface stains that brushing and flossing could easily remove on their own. With in-office and take-home whitening solutions from Opalescence, you have the option to quickly whiten teeth in-office (generally in about an hour) or over the span of two weeks with 20 to 30-minute applications daily. Both offer professional-grade bleaching ingredients you won't find at a pharmacy!
Digital Imaging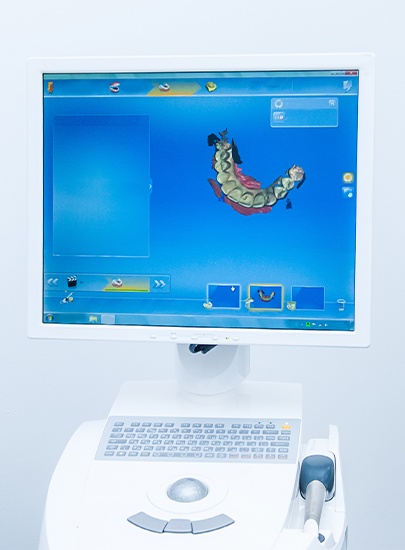 Are you feeling hesitant about completing cosmetic dental treatments? We want you to feel as confident as possible, which is why we've included advanced technology that enables you to view your future smile in our dental office! Simply provide us with a current photo of your smile, then we'll upload it into our software where it simulates porcelain veneers, cosmetic bonding, and other common cosmetic treatments. You can even take the photo home with you if you need additional time to consider your smile makeover.
Smile Makeover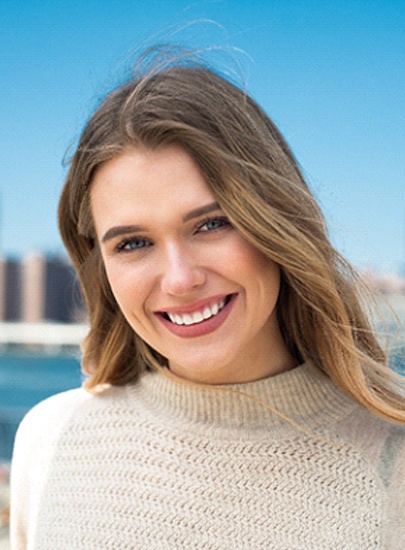 Woman with white, straight teeth smiling
If you are unhappy with the look and function of your smile, there is a solution: a smile makeover. With a custom blend of restorative and cosmetic dental services, Dr. Barajas can address the color, shape, and position of your teeth with one streamlined treatment plan. That way, you can enjoy a smile that is as healthy as it is beautiful!