Teeth Whitening – Chula Vista, CA
Eliminate Stains with Professional Treatment

At Village Walk Dental, Dr. Barajas is ready to help you feel more confident about your smile. When stains and discoloration caused by dark-colored beverages and foods, smoking, and general wear and tear leave you feeling embarrassed, he can step in and provide teeth whitening in Chula Vista to create a whiter, brighter smile that will leave others wondering, "How did you do it?" If you're ready to take charge of your oral health and say goodbye to the imperfections plaguing your smile, contact us today to schedule an appointment!
Why Choose Village Walk Dental for Teeth Whitening?
In-Office and Take-Home Kits Available for Your Convenience
Trusted Professional with More Than 30 Years of Experience
In-House Membership Plan & Financing Available
Who is a Good Candidate for Teeth Whitening?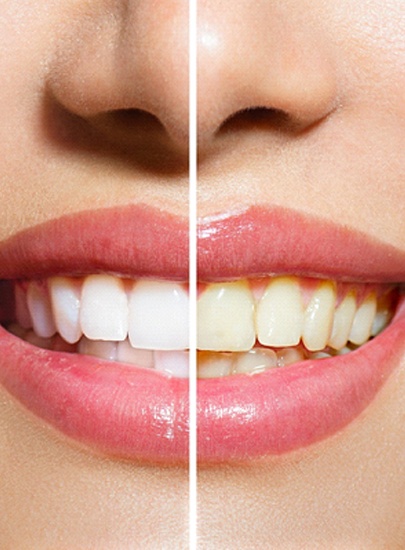 Are you guilty of consuming too much coffee or soda? Do you smoke or use tobacco products? Tooth stains can be the result of many bad habits. They can even occur because of general wear and tear over the years. Whether they exist on the surface (extrinsic stains) or deep within the inner layers of your teeth (intrinsic stains), brushing can only do so much. This is why professional teeth whitening is an ideal solution for patients who want to rid their smiles of discoloration. Not only is it safe and effective, but it is a convenient solution for busy individuals who need a quick boost for an upcoming work event, wedding, or date.
How Does Teeth Whitening Work?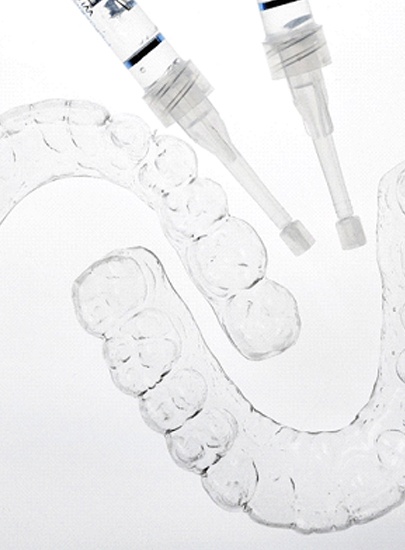 At Village Walk Dental, Dr. Barajas is pleased to offer two different types of teeth whitening: in-office and take-home kits. Professional teeth whitening is vastly different than store-bought products because it is customized to meet your individual needs. When choosing this particular cosmetic solution, we will use the Opalescence whitening system to brighten your smile.
Take-Home Whitening
If you want a more convenient option that allows you to whiten your teeth in the comfort of your own home, you cannot go wrong with our take-home whitening kits. Using the Opalescence system, you'll receive high-grade bleaching gel that blasts away stains above and below the surface. This is one of the unique benefits of choosing a professional cosmetic dentist in Chula Vista over a store-bought product. Instead of wasting money on a kit that promises outstanding results but instead, leaves you with a lackluster smile, you can entrust your teeth to Dr. Barajas and the 20-30-minute daily applications that are safer to use and highly effective at producing long-lasting results in just two weeks!
In-Office Teeth Whitening
If you would rather leave it to a professional to whiten your smile for you, in-office teeth whitening might just be for you! Our Opalescence system allows for quick application and results in about one hour. The ingredients are not only safe but effective at removing surface and deep-down stains from your teeth, giving you the look you truly desire. This is a convenient option if you have an upcoming special event that requires a whiter, brighter smile.
Tips for Maintaining Your Brighter Smile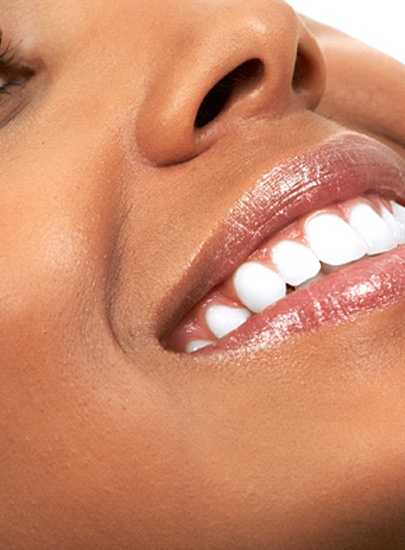 When choosing to whiten your teeth, you will find that your results can remain for a few months or a few years. It is all dependent on how well you take care of your smile. A few tips you can use to ensure your results last as long as possible include:
Maintaining optimal oral hygiene (i.e., brushing twice a day for two minutes, flossing at least once a day, and rinsing regularly)
Avoiding or limiting the consumption of dark-colored foods and beverages (i.e., coffee, soda, red wine, berries, soy sauce, etc.)
Quitting the use of tobacco products and smoking
Regularly see your dentist every six months for general checkups and cleanings
Have touch-ups performed by your dentist when needed
Teeth Whitening FAQs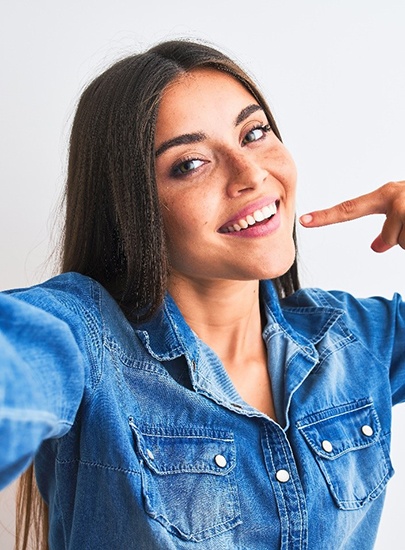 If you're interested in teeth whitening in Chula Vista, reading through the above information is a great place to start. However, if you still have a few questions on your mind before committing to treatment, that's okay! That's why we've taken the time to respond to a few of the most frequently asked questions we hear from patients below. If you can't find the answer you're looking for or would prefer to speak directly with our team, don't hesitate to give us a call.
Does Teeth Whitening Hurt?
Since some patients associate pain with going to the dentist, it's not surprising this is one of the most common questions we get. The good news is that the custom treatment plan and meticulous application from our skilled cosmetic dentist, Dr. Eric Barajas, will ensure the experience is as comfortable as possible. If you're prone to tooth sensitivity (which is a common side effect), we may recommend spacing out treatments and implementing other best practices, like avoiding hot beverages.
What's the Difference Between Professional and Store-Bought Teeth Whitening?
Although store-bought whitening kits are marketed as an equally effective alternative to professional teeth whitening, the diluted whitening agents and one-size-fits-all trays underdeliver time and time again. However, perhaps the biggest difference is that brightening your smile with the help of your cosmetic dentist means the root cause of the dental discoloration will be delivered. Plus, they will conduct a thorough oral exam to make sure no oral health issues are present, like cavities or gum disease.
Does Teeth Whitening Damage Enamel?
When administered by a skilled dentist, teeth whitening gel does NOT damage healthy enamel. With that being said, the powerful whitening agents can negatively affect decayed teeth, which is why your dental team will screen for and treat any cavities beforehand. Additionally, at-home teeth whitening remedies that are not recommended by the American Dental Association, like rinsing with lemon juice and hydrogen peroxide, can damage your enamel, especially when done in excess. That's why you should always speak with your dentist if you're unhappy with stubborn stains and discoloration.
Does Teeth Whitening Work on Dental Crowns?
Since dental crowns are not comprised of enamel, they cannot be whitened. In fact, whitening gels can negatively affect your restorations by weakening the bond that holds them in place. If you're unhappy with the color of your dental crown, then speak with your dentist about having it replaced. You can also take a proactive approach by not smoking, limiting your consumption of dark-colored foods, and practicing good oral hygiene – all of which will keep your crown in pristine condition.