Advanced Dental Services & Technology – Chula Vista, CA
Equipped with the Latest Dental Technology

We're committed to providing out-of-this-world dental care for you and your loved ones. We're able to make this happen by keeping our dental office equipped with high-tech, modern dental equipment, like our intraoral cameras and cavity detection system to make sure that your smile stays healthy. With these gadgets, we're able to make routine checkups and even the most complex treatments more precise and accurate. You can learn more about some of the instruments you may see around our dental office by reading below.
Intraoral Camera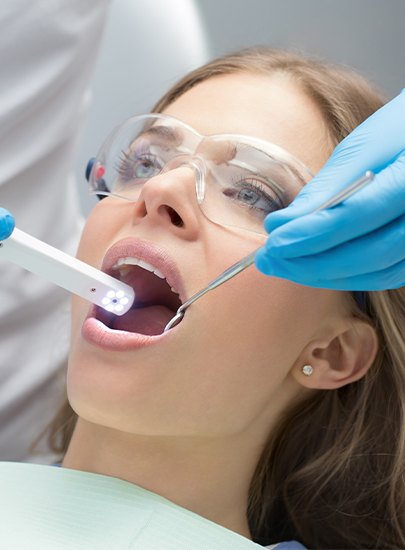 Our intraoral camera is a small, handheld device that we can maneuver around your mouth to gain a clearer, magnified view of any troublesome areas. The camera is hooked up to a chairside monitor that allows you to see everything we're looking at in real-time. This footage serves as a great resource for us to effectively explain the details of the issue you face along with how our recommended treatment plan will help take care of it.
Digital X-Rays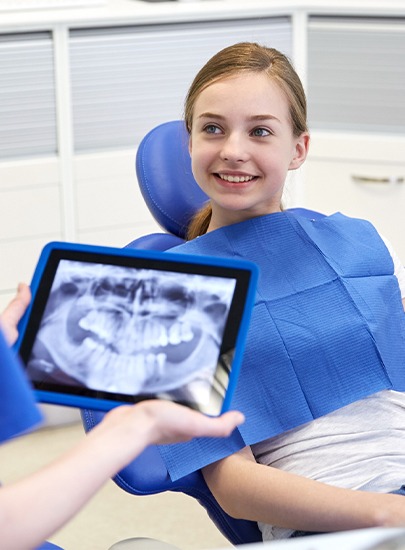 Film X-rays are a method of the past with countless downsides. Today, when you visit our dental office, you can expect a much faster, efficient, and safer X-ray process because it's all-digital. Not only are the files easier to store and transfer, but you won't have to wait for the images to develop, and they'll turn out much clearer, helping us make more accurate diagnoses and treatment plans. In addition to all of these advantages, digital X-ray imaging is safer because it reduces radiation exposure by up to 90 percent!
Digital Impression System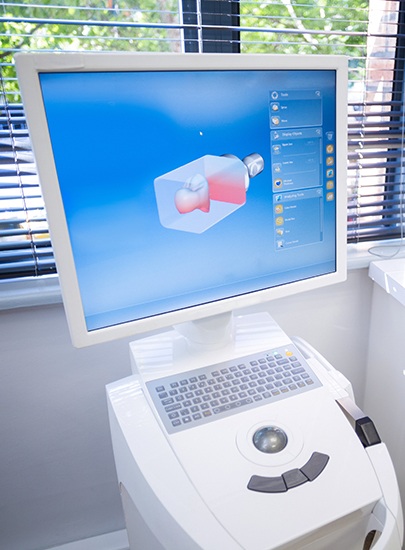 Have you ever needed an impression taken to get a crown, mouthguard, bridge, or denture? If it was a putty impression, you'll likely remember the gag-inducing effect it had on you. Fortunately, when you visit us at Village Walk Dental, you'll never have to experience that again, because we use an advanced digital impression system to create a detailed blueprint of your teeth and mouth. Not only will this provide a more precise and accurate fit, but it also makes the process much more comfortable!
The Wand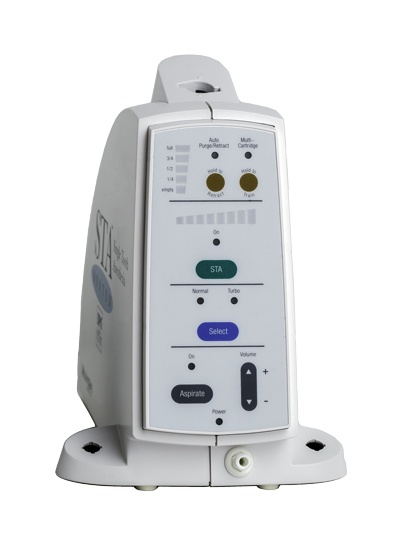 The Wand is a painless anesthesia delivery device that carefully guides Dr. Barajas to perform dental injections. Not only does this device make every treatment involving local anesthesia more comfortable, but it also eliminates collateral numbness after treatments and greatly reduces patient anxiety. After your procedure, you'll be able to continue on with your day without worrying about having a numb face or being in discomfort.
Cavity Detection System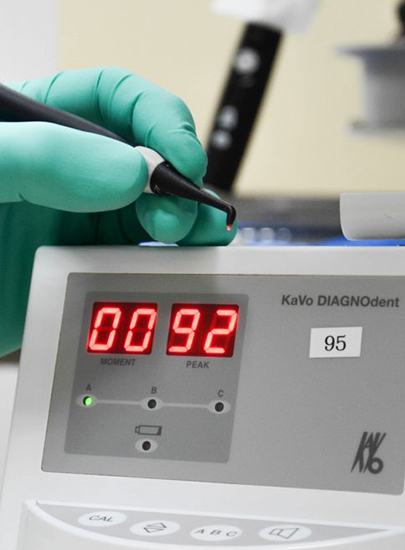 Even with a highly trained eye like Dr. Barajas, cavities and other oral issues have the ability to go undiagnosed, especially if they're in early stages of development or are hidden between teeth. With our cavity detection system that utilizes fluorescent light to highlight signs of dental decay, we're able to spot even the smallest cavities and treat them before they impact your oral health permanently.