Replace Missing Teeth – Chula Vista, CA
Make Your Smile Complete with Professional Care

Tooth loss affects many Americans, but did you know that it's estimated that about 178 million in the United States alone have at least one missing tooth? Whether you're only missing a single tooth or you have multiple missing teeth throughout your smile, you don't have to endure this problem any longer. Dr. Barajas provides beautiful, functional and reliable tooth replacements. To learn which option is right for you, please schedule a consultation with our dental office today to discuss your options to replace missing teeth in Chula Vista, CA!
Why Choose Village Walk Dental for Tooth Replacement?
Highly Customized to Meet Your Needs
Designed Using Our Digital Impression Technology
Friendly, Caring, and Professional Team
Dental Bridges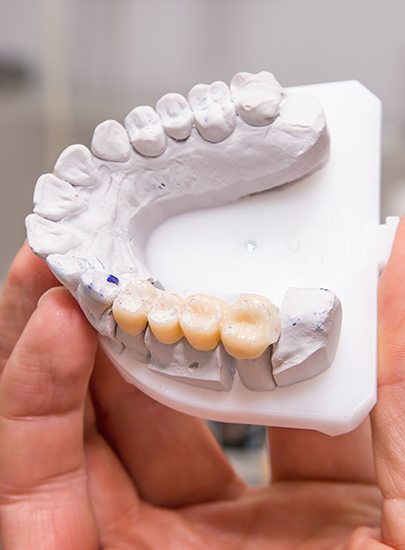 Whether you have a single missing tooth or several missing consecutive teeth, dental bridges are one of the most effective tooth replacement options while remaining relatively affordable. Each bridge is made up of several free-standing replacement teeth that have been fused together to fill the gap and prevent teeth from drifting out of place (which is common for tooth loss). The crowns on either side of the gap hold the bridge in place by anchoring to your natural teeth.
Dentures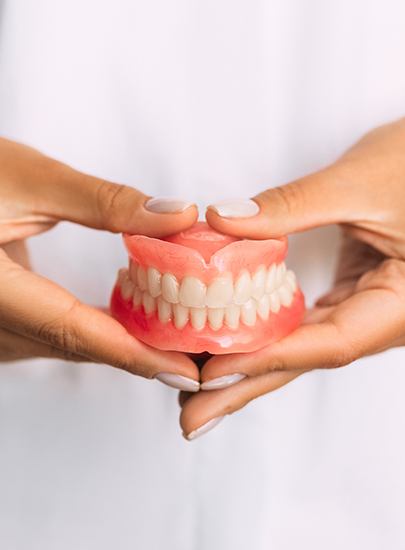 Considered to be one of the most common solutions for addressing severe tooth loss, dentures are an affordable option for those with teeth missing on opposite sides of their mouth or throughout their whole arch. Every denture our dental office receives is made with your appearance in mind, so you can expect a restoration that not only makes chewing and smiling easier, but also gives you confidence. Using our digital impression scanner, we can make every step of treatment easy, comfortable, and accurate.
Dental Implants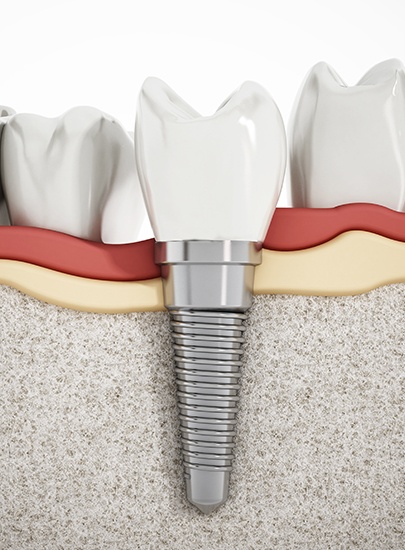 Those looking for additional stability and longevity in their tooth replacement will find dental implants to be an ideal solution for their tooth loss. Dental implants consist of a titanium post that integrates directly with your jawbone and gum tissue. From there, a restoration is placed on top, whether it's a crown, bridge, or denture. Thanks to the integration process, chewing not only becomes much easier, but feels natural regardless of the food you most enjoy.