Dental Insurance – Chula Vista, CA
Navigating Your Dental Insurance Plan with Ease
Many patients get frustrated when they have to deal with dental insurance due to the varying plan coverage, confusing jargon, and the fact that it seems impossible to get straight answers when you call them. At Village Walk Dental, our experienced financial coordinators can help you get the most out of your benefits by filing claims on your behalf and make sure that you understand your coverage. Below, we've included some basic information to help you learn more about your plan.
Understanding How Dental Insurance Works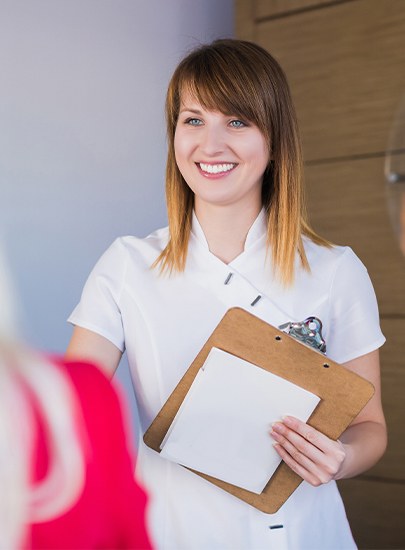 Dental insurance primarily acts to prevent problems from arising instead of treating them as they occur. That's why most plans emphasize preventive dental care by covering 100 percent of the cost of visits like routine checkups and cleanings. In addition to this basic knowledge, it's important to know some of the common terms you may hear when talking to your insurance providers about your coverage, including some of the following:
Deductible: The deductible is a set amount of money that your insurance company requires you to pay before your benefits will kick-in.
Maximum: The maximum is a capped-off amount that your insurance company will pay for dental treatments over the course of a calendar year.
Premium: The premium is an annual or monthly amount of money that you'll pay to receive benefits.
What Your Dental Insurance Plan Covers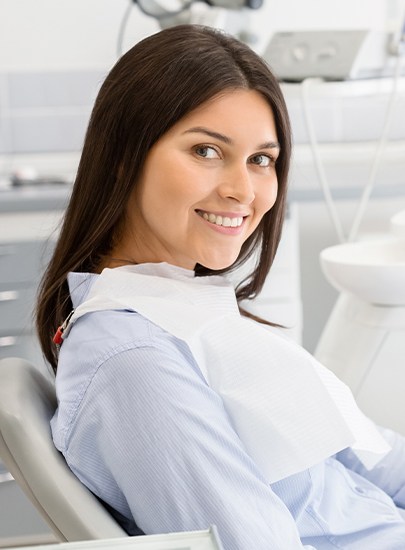 Every dental insurance plan differs, which is why it's important to contact your provider directly to learn what your unique benefits cover. However, many plans determine coverage based on a 100-80-50 model. This means that they'll cover 100 percent of preventive services, like checkups and cleanings, 80 percent of basic services, like cavity fillings, and 50 percent more invasive treatments, like root canals and tooth extractions.
We Offer In-Network Savings & Welcome Out-of-Network Providers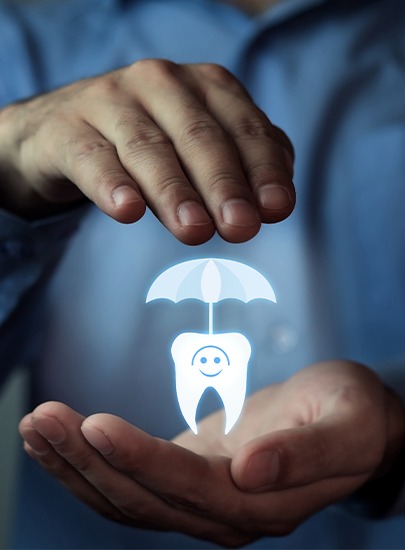 At Village Walk Dental, we're proud to be an in-network provider with some dental insurance plans. Even if you aren't in the same network as we are, we're happy to provide out-of-network care and file claims on your behalf with your PPO plan to help you maximize your benefits. If you have any questions or would like to learn whether we're in-network with your insurance company, feel free to call our dental office to speak with our financial coordinator.