Gum Disease Treatment – Chula Vista, CA
Give Your Teeth a Healthy Home

The gums are equally important to your overall oral health for a number of reasons. Not only do they keep teeth in place, but they cover the more vulnerable areas, such as the roots, which don't have the same protection as the crown (or visible portion of your tooth.) Thankfully, just because you have gum disease doesn't mean you can't get dedicated treatment from a caring team. Dr. Barajas has multiple solutions for gum disease treatment in our Chula Vista, CA Dental office you to consider in the event you experience gum sensitivity, inflammation, or other issues.
Why Choose Village Walk Dental for Gum Disease Treatment?
Comfortable Treatments from a Dedicated Team
Calming Sedation Dentistry for Nervous Patients
Ongoing Antibiotic Therapy Available
Scaling & Root Planing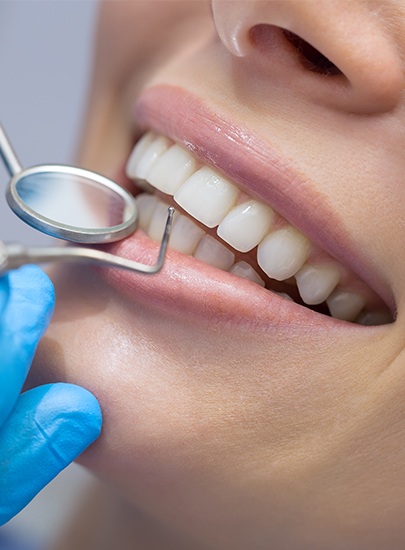 Since brushing and flossing won't be enough to address the problems causing your gum disease, we perform scaling and root planing. This process, known as "deep cleaning," works to not only remove harmful plaque and tartar, but promote healing of the gums and reduce the risk of them becoming infected again later. Scaling removes harmful bacteria from above and beneath the gum line and root planing smooths the tooth roots out so they can begin to heal.
Antibiotic Therapy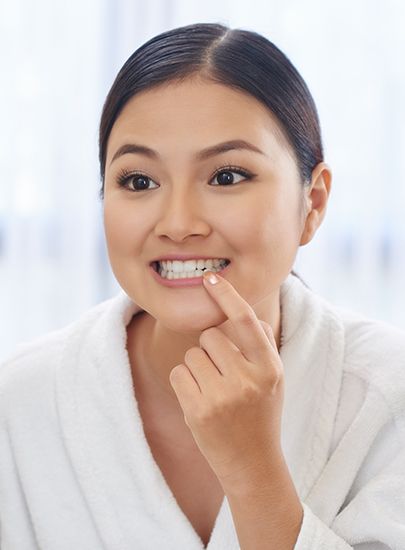 You'll need to complete follow-up appointments to fully complete your gum therapy, but in between these visits we want to ensure your gums can heal as quickly as possible. Through Arestin antibiotic therapy, we promote additional healing of the gum tissue and reduce the risk of them becoming reinfected. Once the antibiotic is placed into the gum pockets in between your teeth (which form due to advanced gum disease), they can release into the gums directly.