Invisalign – Chula Vista, CA
Skip the Metal Braces, Choose Clear Aligners
It's true that traditional metal braces are effective at straightening teeth, but they don't exactly help you maintain your current diet, oral care routine, or appearance. This can be especially concerning if you are an adult who simply wants to remove gaps or address crowding teeth. With Invisalign, you only need to wear dedicated pairs of transparent aligners to address a myriad of orthodontic concerns. To see if Invisalign from our Chula Vista, CA dentist is right for you, please get in touch with our friendly team members by calling our dental office!
Why Choose Village Walk Dental for Invisalign?
Accurate Trays Made Using Digital Impression Technology
Friendly, Professional, and Welcoming Dentist and Team
Ideal for Teens and Adults
How Does Invisalign Work?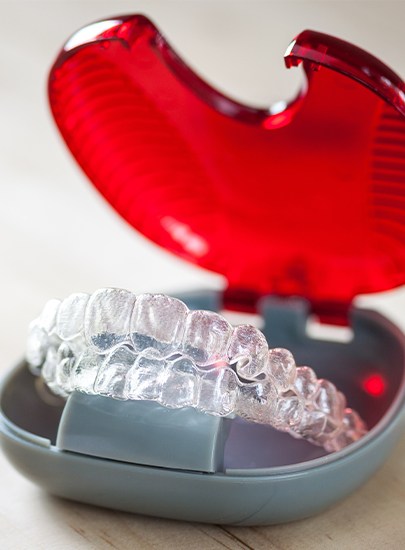 During your initial consultation, we examine your smile and confirm if Invisalign would be an appropriate treatment for you. If so, we can begin designing your series of clear aligners. Each pair is meant to represent a new stage of your realignment process. You'll need to wear the aligners for about 22 hours per day in order to achieve results that line up with your treatment path (which is displayed at the dental office when you pick up the aligners.)
Is Invisalign Right for Me?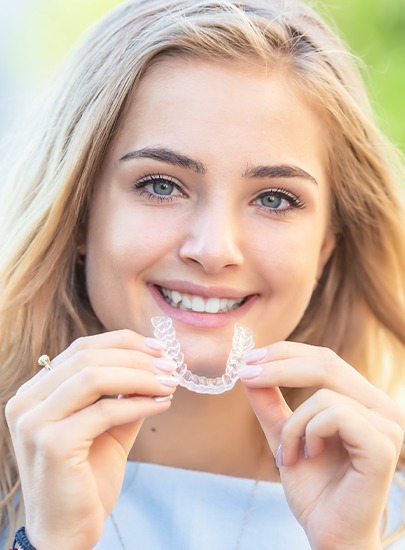 While Invisalign is an ideal solution for many patients, we do not recommend Invisalign for children, as their mouths are still developing and need time to grow. With that said, teenagers are better suited for treatments like Invisalign, but they'll need to make sure they are wearing the aligners long enough for them to gently shift teeth as planned. Adults can also take advantage of Invisalign, but they may need to undergo longer treatment due to their teeth generally taking longer to shift.