Invisalign – Chula Vista, CA
Skip the Metal Braces, Choose Clear Aligners
It's true that traditional metal braces are effective at straightening teeth, but they don't exactly help you maintain your current diet, oral care routine, or appearance. This can be especially concerning if you are an adult who simply wants to remove gaps or address crowding teeth. With Invisalign, you only need to wear dedicated pairs of transparent aligners to address a myriad of orthodontic concerns. To see if Invisalign from our Chula Vista, CA dentist is right for you, please get in touch with our friendly team members by calling our dental office!
Why Choose Village Walk Dental for Invisalign?
Accurate Trays Made Using Digital Impression Technology
Friendly, Professional, and Welcoming Dentist and Team
Ideal for Teens and Adults
How Does Invisalign Work?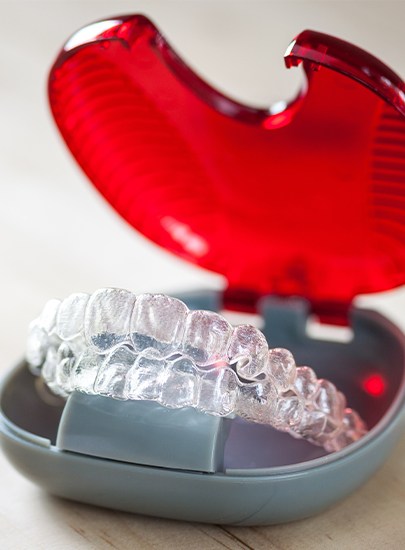 During your initial consultation, we examine your smile and confirm if Invisalign would be an appropriate treatment for you. If so, we can begin designing your series of clear aligners. Each pair is meant to represent a new stage of your realignment process. You'll need to wear the aligners for about 22 hours per day in order to achieve results that line up with your treatment path (which is displayed at the dental office when you pick up the aligners.)
Is Invisalign Right for Me?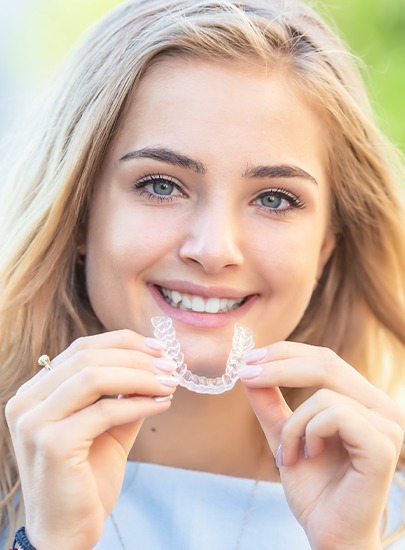 While Invisalign is an ideal solution for many patients, we do not recommend Invisalign for children, as their mouths are still developing and need time to grow. With that said, teenagers are better suited for treatments like Invisalign, but they'll need to make sure they are wearing the aligners long enough for them to gently shift teeth as planned. Adults can also take advantage of Invisalign, but they may need to undergo longer treatment due to their teeth generally taking longer to shift.
Understanding the Cost of Invisalign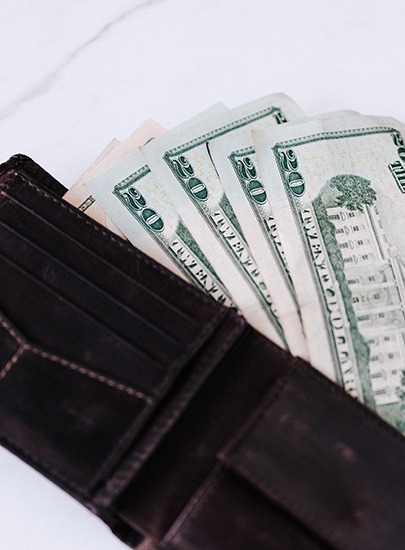 Clear aligners are not as expensive as you might believe. People from all walks of life can improve their smiles, even if money is tight. Since no two smiles are the same, many factors affect the cost of Invisalign in Chula Vista, but we have the financial solutions you need to keep your treatment affordable.
Factors That Affect the Cost of Invisalign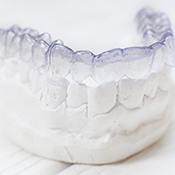 Invisalign doesn't involve one-size-fits-all aligners because every mouth is unique, just like fingerprints. Instead, your Invisalign dentist in Chula Vista will create a series of aligners to move your teeth with the utmost precision. They will fit your teeth like a glove to reposition them gradually. Since every situation differs, the amount you will pay is based on multiple factors, including:
Preliminary Treatments: It isn't unusual to need preparatory treatments, like teeth cleaning, a filling, or gum disease therapy.
Number of Arches: Most patients require aligners for the top and bottom teeth.
Complexity of Case: Major tooth movements will require more aligners to correct.
After examining your mouth and creating a personalized treatment plan, we will explain your customized estimate and payment options.
Invisalign vs. Smile Direct Club™: Which Costs More?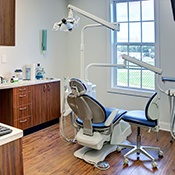 Mail-order aligners are popular because you don't have to leave your home to fix your smile. Although they are convenient, serious risks are involved because you are never under the supervision of a dental professional. There isn't a consultation to ensure you are a candidate for orthodontics. You are responsible for taking your own impression to create your aligners. The smallest error can move your teeth incorrectly, which won't be detected until it is too late since you won't be monitored by a dentist. Although you may save money upfront, mail-order aligners can cost more down the road. Choosing an Invisalign provider is an investment in safely and effectively correcting your bite and alignment to avoid costly or irreversible damage.
Does Dental Insurance Cover Invisalign?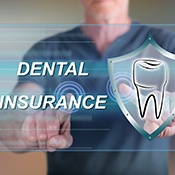 Many dental plans offer coverage for orthodontics, including Invisalign. After meeting your deductible, you have access to an orthodontic allowance to offset the cost of your treatment. You can also use your policy to lower the cost of any preparatory procedures, like gum disease therapy. We will work on your behalf with your dental insurance to maximize any benefits to lower your out-of-pocket responsibility.
Options for Making Invisalign Affordable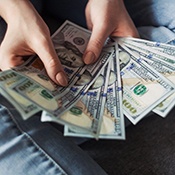 Besides using your dental insurance, our office offers other solutions to keep Invisalign in Chula Vista affordable, which includes:
Traditional Payments: We accept all traditional payment methods, including cash, checks, and credit cards.
In-House Membership Plan: You can benefit from discounted rates for common dental services by joining our in-house membership plan.
Third-Party Financing: Pay for your treatment using monthly installments with little or no interest financing through a third-party financing company, like CareCredit.
If you have any questions about your payment options, or you are ready to schedule your consultation for a straight smile, contact our office today.
Invisalign FAQs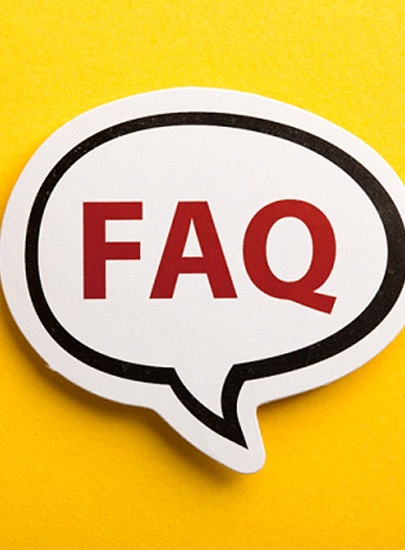 Do you want a straighter smile but don't know if Invisalign is right for you? We're here to help! Our knowledgeable team has collected some of the most common questions about Invisalign and answered them below. From the length of treatment to whether you can still eat your favorite foods with Invisalign aligners, the key facts are all here. If you want to know even more, don't hesitate to schedule an initial consultation with Dr. Eric Barajas, an experienced cosmetic dentist in Chula Vista.
How Long Does Invisalign Take?
The length of Invisalign treatment varies from patient to patient based on several factors, including the severity of misalignment and one's commitment to the treatment plan. In general, you can likely expect your Invisalign treatment to take between 12 to 18 months. Do 18 months seem like a long time to you? It's actually four months shorter than the average treatment with traditional braces! If your teeth are only mildly misaligned, you may be able to complete Invisalign treatment in as few as six months. You can straighten your smile efficiently with Invisalign by closely following the treatment instructions of Dr. Barajas and following through with regular dental visits during the Invisalign process.
Does Invisalign Hurt?
Invisalign is one of the most comfortable orthodontic treatment options thanks to its smooth plastic design. However, when you first get Invisalign in Chula Vista, there is an adjustment period. Each set of Invisalign aligners puts a small amount of pressure on your teeth. As a result, you may experience slight soreness that some might characterize as pain, but this will go away as you get used to the treatment. You can manage any temporary discomfort by taking over-the-counter pain medication as directed and/or using a cold compress on your cheeks. Another easy step to take that works similarly to the cold compress is to drink ice cold water.
Can You Eat with Invisalign?
Yes! One of the main advantages of Invisalign aligners is that they are completely removable. When it's time to eat, just pop your aligners out and store them in a safe place until your meal is over. Never eat while wearing your Invisalign aligners. Doing so will not only damage your aligners, causing cracks and stains, but it also puts unnecessary pressure on your teeth. The only item you should consume while wearing Invisalign is water. Otherwise, take your aligners out.
How Do I Clean My Invisalign?
Invisalign sells their own proprietary cleaning system, which is designed specifically for maintaining your clear aligners. It utilizes cleaning crystals that shake loose food debris and plaque. However, you can also use a soft-bristled toothbrush and lukewarm water to keep your aligners clean. Invisalign should be rinsed throughout the day in order to prevent debris from sticking to the smooth plastic. Never use hot water when cleaning your aligners, as it can permanently warp the plastic and delay your treatment. Use only room temperature water. In addition to maintaining your aligners, don't forget to clean your smile too to ensure you're not trapping plaque, bacteria, and food debris in between your teeth and Invisalign.