Tooth Extractions – Chula Vista, CA
Ensuring Your Tooth Removal is Safe and Comfortable

While Village Walk Dental wants to do everything possible to protect, restore and save your natural teeth, we understand that there are some cases where a removal is the best treatment option moving forward. If this is the case, we'll make sure you understand why we recommend tooth removal, what to expect from treatment, and how to make your recovery as smooth as possible. Fear that you need a tooth removed? Let us help you get comfortable by giving us a call for tooth extractions in Chula Vista, CA.
Why Choose Village Walk Dental for Tooth Extractions?
Calming Oral Conscious Sedation Available
Multiple Tooth Replacement Options In-House
Professional, Friendly and Caring Team Members
When is a Tooth Removal Necessary?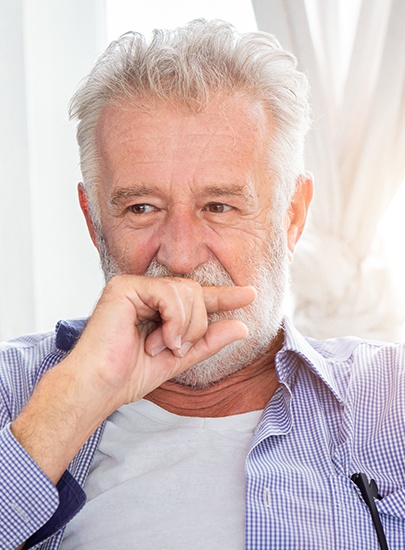 In most cases, teeth are removed when they have become so damaged they aren't able to survive in the mouth. This is usually due to long-term decay that went untreated for too long. However, a tooth may also need to be removed due to a physical injury or to make room for an orthodontic treatment. Whatever the reason may be, you can expect Dr. Barajas to address it directly and explain why removal of your tooth is necessary to protect your oral health.