Restorative Dentistry – Chula Vista, CA
You Deserve Healthy, Reliable, and Beautiful Teeth

As you age, teeth can naturally become worn down over time, even if you're dedicated to a thorough at-home oral care routine. When a tooth cracks or chips, the risk of that tooth breaking further goes up dramatically. Dr. Barajas wants to ensure that doesn't happen. By addressing cracked, chipped or otherwise fractured teeth now, you have the potential to save money and spend more time doing the things you enjoy. To learn how we bring back your smile's function, beauty, and reliability, call us for restorative dentistry in Chula Vista, CA!
Why Choose Village Walk Dental for Restorative Dentistry?
Made Using Natural-Looking Ceramics
Friendly, Professional Dentist and Team
Outstanding Quality at a Reasonable Cost
Tooth-Colored Fillings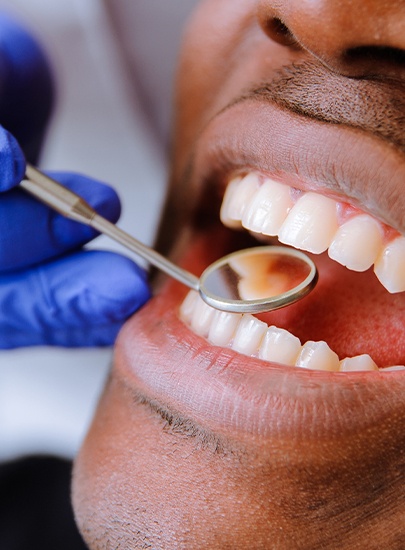 Whether you've been recently told that you have a cavity that needs filling or you've had silver amalgam fillings for years that need replacement, Dr. Barajas is happy to offer tooth-colored solutions. These dental fillings are designed to not only protect your tooth for many years, but also look natural thanks to their ability to be color-matched to existing enamel. Additionally, you can maintain more of your natural tooth structure due to their biocompatible nature, which is always preferred.
Dental Crowns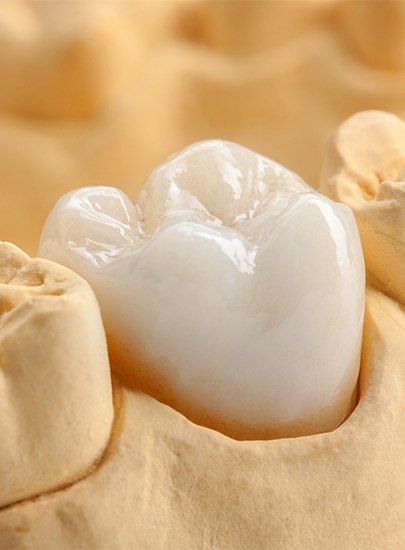 If a tooth is too damaged to receive a dental filling, a dental crown is a substantially better solution. Dental crowns are used to both protect teeth damaged by decay and injury as well as ensure the tooth does not break further and retains its function. These restorations are so versatile, they can be used to cover dental implants and are used to create other complex tooth replacements, including dental bridges.