Sedation Dentistry – Chula Vista, CA
Keep Calm With Dedicated Dental Sedation Techniques

Creating a comfortable and relaxing dental environment for you and your family is one of Village Walk Dental's top priorities. While we do whatever we can to ensure that your accommodations are met, we understand that some patients may find it incredibly difficult to complete essential dental treatment due to anxiety, nervousness, or fear. This is where oral conscious sedation dentistry in our Chula Vista, CA dental office can be incredibly helpful, both for your nerves and for your long-term oral health.
Why Choose Village Walk Dental for Sleep Apnea Treatment?
Powerful Sedation That Keeps You at Peace
Easily Administered Through a Pill
Get Care from a Comforting and Friendly Team
Oral Conscious Dental Sedation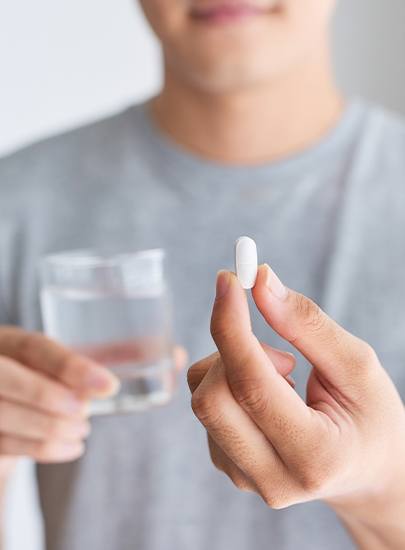 Oral conscious sedatives are ideal for those who may have moderate to severe levels of dental anxiety that make it difficult or even impossible to complete appointments. Once taken orally, this pill creates a warm, calming, and even euphoric sensation prior to your visit. Because of this, you'll need to have a friend or family member drive you to and from the dental office as the effects of the sedative can take some time to wear off completely.