Dental Implants – Chula Vista, CA
The Modern Way to Replace Missing Teeth

For decades, dentures and dental bridges were considered the only options for replacing missing teeth. However, they both come with their own unique setbacks. For instance, neither solution lasts very long, and they don't quite feel as natural as the teeth you used to have. That's where dental implants come in. Dental implants in Chula Vista, CA not only complete the visual portion of your smile, but they also bring back the hidden roots of your teeth. This allows them to last for several decades while providing a functionality and stability that bridges and dentures alone cannot.
To learn how rebuilding your smile with dental implants could change your life, contact our Village Walk Dental team today and schedule a consultation with Dr. Eric Barajas. We'll make sure your new smile is one that you can be proud of!
Why Choose Village Walk Dental for Dental Implants?
Dentist with 30+ Years of Experience
Partnered with Highly Trained Local Dental Implant Specialists
Low- to No-Interest Dental Financing Available
What Are Dental Implants?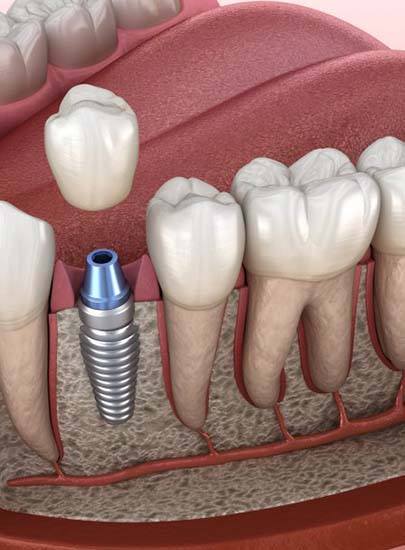 Technically speaking, the term "dental implant" refers to a small, titanium post that is directly placed into the jaw. This acts as the replacement tooth root, which is removed when a tooth is extracted. The other elements of a dental implant include the restoration (i.e., the crown, bridge, or denture) and the abutment (a metal attachment that connects these two components together). Due to this comprehensive structure, dental implants are unique in that they renew full function as well as unmatched longevity. In short, dental implants are the longest-lasting and most lifelike tooth replacement currently available!
The 4-Step Dental Implant Process
Dental implants require a more complex treatment process than other tooth replacements, and part of that involves oral surgery. To ensure your implants are as successful as can be, Dr. Barajas partners with a network of trusted dental implant specialists in the Chula Vista area for the surgical portions of your treatment.
In general, the dental implant process contains four main steps, each of which is crucial to the long-term success of your new teeth. Here's a basic outline of what to expect during each phase of the treatment.
Initial Dental Implant Consultation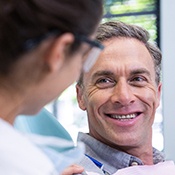 First, you'll spend some time meeting with Dr. Barajas. He'll review your medical history, talk about the goals you have in mind for your new smile, and examine your mouth to determine whether dental implants are a good choice for you. If he detects any oral health concerns, such as gum disease, tooth decay, or low jawbone density, you'll need to schedule preparatory treatments before dental implants can be placed. That way, your new pearly whites will have a strong, healthy foundation.
Dental Implant Surgery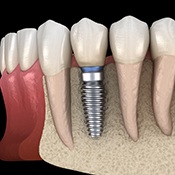 Once he has deemed you ready, Dr. Barajas will refer you to one of his partnered oral surgeons or periodontists for the implant placement surgery. You can be sure that your smile will be in the hands of someone who has spent years specializing in this treatment.
The surgery is relatively straightforward. After numbing your mouth with anesthetic and administering sedation, the specialist creates incisions in your gums and carefully inserts the implants into your jawbone at predetermined locations and angles. Then, your gums are sutured closed, and caps are placed over the implants to protect them as you recover.
Dental Implant Osseointegration & Abutment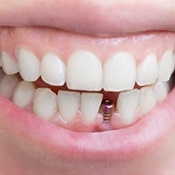 Dental implants are biocompatible, so over the next few months, they'll stimulate new bone growth in your jaw. Eventually, the posts will become as embedded in your jawbone as the roots of your natural teeth. This process, called osseointegration, can take up to six months, but it's crucial to the long-term success and stability of your replacement teeth.
After your implants have fully integrated with your jaw, you'll undergo another surgical procedure, this one more minor. Your gums will be opened to access your implants, and metal attachments called abutments will be installed on top of them. These abutments are what will allow Dr. Barajas to place your custom restorations.
Delivery of Dental Implant Restoration(s)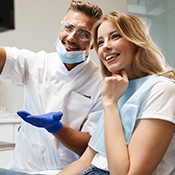 It shouldn't take more than a couple of weeks to heal from your abutment placement. At that point, you'll return to our Village Walk Dental office. Based on impressions that have been taken of your mouth, Dr. Barajas can secure your personalized dental crown, bridge, or denture onto your abutments, recreating the appearance of your missing pearly whites.
Although the dental implant process takes longer than that of dentures or bridges, the results are worth it. With the right care and maintenance, your implants should be able to last for decades or even a lifetime!
Benefits of Dental Implants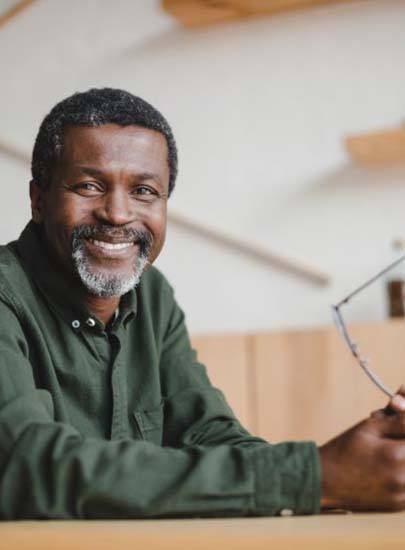 Dental implants are the only tooth replacement option that works to replace the root of a tooth, which means it's the only solution that stimulates bone tissue after it's placed. As a result, dental implants provide benefits that traditional dentures and bridges can't. When placed by a professional who Dr. Barajas trusts, dental implants have a success rate as high as 98 percent. Because dental implants most closely mimic natural teeth, they are usually the most recommended treatment for those who have suffered tooth loss. No wonder more than 500,000 dental implants (and growing) are placed every year!
Day-to-Day Benefits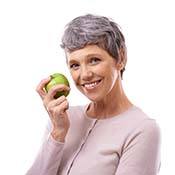 While dentures and dental bridges sit on top of the gums, implants are embedded in the jawbone for more reliable stability. This ensures your biting force remains strong and chewing food is substantially easier. In fact, with implants, you can enjoy your favorite foods without worrying about your replacements slipping out of place. Plus, just like natural teeth, dental implants require simple maintenance: daily brushing and flossing and regular visits with Dr. Barajas.
Health Benefits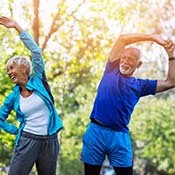 If you've ever worn normal dentures, you've likely experienced how difficult it can be to eat nutritious foods with dental prosthetics that aren't secure. Without the ability to keep up proper nutrition, you can suffer from any number of illnesses that could be otherwise prevented or minimized with a healthy diet. When you have dental implants, the bone stays strong and can provide more than adequate support for any remaining teeth you have as well as your replacement teeth.
Long-Term Benefits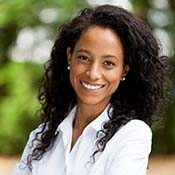 One of the most amazing things about dental implants is that they maintain a very long lifespan, averaging about 30 years of use and longer. This means you don't have to worry about paying to replace them every few years like you would with normal dentures or bridges. In addition, dental implants stimulate the jawbone, stopping deterioration that usually occurs following tooth loss. As a result, you can hold onto a more youthful facial structure even as you continue to age. To learn more about how you can benefit from dental implants, reach out to our team and schedule an appointment with us!
Who Dental Implants Can Help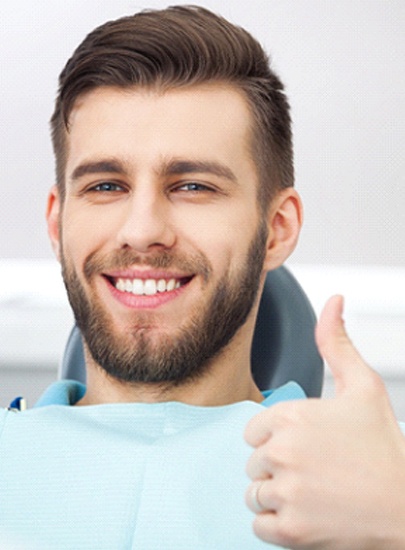 If you are missing any number of teeth and are looking for a more effective solution to make your smile complete, dental implants have largely been considered the new gold standard for tooth replacement. With that being said, there are a few key qualities you'll need to have before you can be considered a good candidate. We'll be able to determine your eligibility for treatment during your initial consultation and walk you through a custom-tailored plan.
Who Is a Good Candidate for Dental Implants?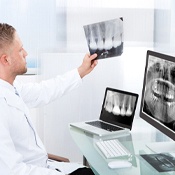 Thanks to modern technological advancements, more people qualify for dental implants than ever before. However, in order to ensure your treatment is as smooth and successful as possible, you must meet these three criteria before implants are placed:
Good oral health – Gum disease or decay in your remaining teeth could compromise your implants by damaging the tissue surrounding it. Therefore, we'll need to address these issues beforehand.
Decent overall health – Although dental implant placement is considered minor oral surgery, it's still surgery. Ideally, you should be free of any general medical conditions that delay healing or increase the risk of post-op complications.
Strong jawbone – If you don't have sufficient jawbone tissue, the implant won't be able to bond to it. Patients who have undergone jawbone loss may need to have a bone graft in order to give implants a strong foundation.
Once Dr. Barajas has gotten a good idea of your unique situation, he can partner with a dental implant specialist in Chula Vista to develop a treatment plan based on how many teeth you need to replace.
Missing One Tooth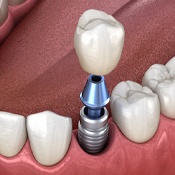 When a single tooth goes missing, you'll only need to have one implant placed to fill the gap. Once fully healed, a ceramic crown goes on top. Since the implant is strong enough to hold the crown independently, you won't need to modify existing teeth just so it can be placed. The same cannot be said for a traditional dental bridge, which leaves the adjacent teeth weaker and more prone to fracture, decay, and painful sensitivity.
Missing Multiple Teeth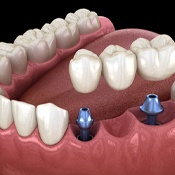 While dental bridges can replace several teeth in a row, they need to affect natural teeth in order to remain in place. Luckily, two dental implants – each one placed at one end of the gap – can support a bridge without removing healthy tooth structure. Additionally, a partial denture can be secured onto a small number of implants that are strategically positioned along an arch.
Missing All Teeth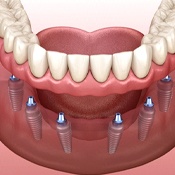 When your denture simply won't cooperate, it can make your day-to-day life incredibly frustrating. With dental implants, you never need to rely on denture adhesive just to keep it stable when chewing, speaking, laughing, or smiling. Additionally, you won't need a dedicated implant for every tooth you intend to replace. Instead, just four to eight implants should be enough to secure a full implant denture into place.
Understanding the Cost of Dental Implants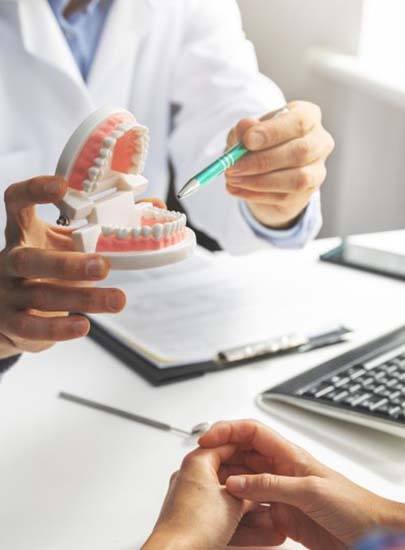 Your dental implant treatment costs will largely vary depending on what your specific needs might be. For one, if you need to replace multiple teeth, you'll need to pay more to have additional implants placed and a more complex restoration attached. Those with gum disease or bone loss in the jaw will also need to pay for preparatory treatments. With that said, dental implants are still considered a great long-term investment thanks to their unparalleled longevity and function. Below, you'll find some helpful information regarding the cost of dental implants in Chula Vista, and if you still have questions, feel free to call us !
Preliminary Treatments & Dental Implant Surgery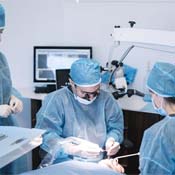 It's not uncommon for patients to need prep work before they're eligible for dental implants. As mentioned above, gum disease and jawbone loss can keep your implants from being successful. To prevent you from wasting time and money on dental implant surgery, we'll need to make sure you're free of any untreated oral health issues.
The surgery itself also comes with its own cost, which can vary depending on how much anesthesia or sedation you receive. You'll be responsible for paying a separate bill to the specialist who completes this procedure.
The Parts of Your Dental Implant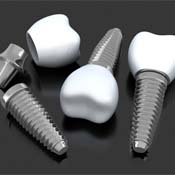 Each of the three parts of a dental implant can drastically influence your total treatment costs:
Implant post – How many implants do you need? Where will they be placed in your mouth? Are they long or short? Are they made from titanium, zirconia, or some other material?
Abutment – Which brand or manufacturer is making your abutment? What materials are they made from?
Restoration – Are you getting a dental crown, bridge, or denture? Is it made from porcelain, acrylic, or other tooth-colored materials?
During your consultation, our team will be happy to explain in detail how each of these variables will affect the price of your new smile.
How Dental Implants Can Save You Money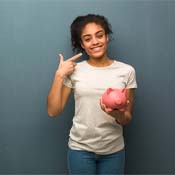 When looking at the initial price tags, it might seem hard to believe that dental implants could save you money, but it's true! Dental implants are more cost-effective in the long run for many reasons:
You won't need to constantly purchase adhesives to hold your prosthetic in place.
You won't have to buy specialized cleaning products – just regular oral hygiene products should be fine.
You shouldn't have to pay for a whole new prosthetic every five to ten years like you would with a regular denture or bridge, which could rack up greater expenses over time.
Since dental implants lead to improved oral health, you might avoid the need for costly dental procedures.
Does My Dental Insurance Cover Dental Implants?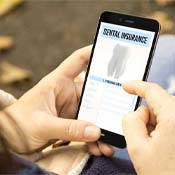 While our team at Village Walk Dental will gladly file claims for most dental insurance plans, and is in-network with many providers, not every plan will cover dental implants. Many of them will partially pay for your restoration, preparatory procedures, or other aspects of the treatment, but it's not common for dental insurance to cover the implants themselves or their surgical placement.
Making Dental Implants Affordable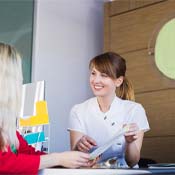 Whether you're insured or not, we're happy to help you make your new teeth affordable with third-party financing through CareCredit. They have multiple payment plans to choose from, allowing you to split up your treatment costs into budget-friendly chunks. Better yet, most of these plans have extremely low or even zero interest rates! Just ask our team about CareCredit, and we'll get you started with the application process.
Maintaining & Caring for Your Dental Implants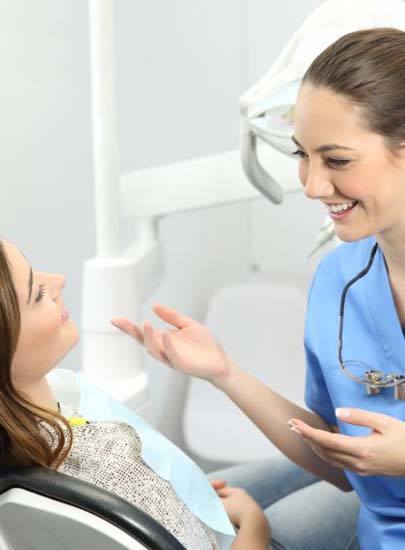 If you take the right precautions, you can count on your dental implants in Chula Vista lasting not only for several decades, but for the rest of your life! This is actually one of the many ways that dental implants resemble your natural teeth; the better you take care of them, the better they'll take care of you. Below, we've laid out the five simple steps you need to take to help your new teeth last as long as possible.
Make Oral Hygiene a Priority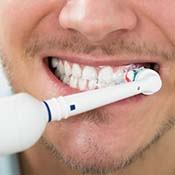 Because poor oral hygiene is the leading cause of dental implant failure, brushing your teeth every day is one of the most important things you can do when you have implants. To keep your teeth in good condition, brush with a fluoridated toothpaste twice a day and floss at least once a day. If you really want to go the extra mile, consider adding an antibacterial mouthwash to your daily oral hygiene routine.
Eat a Healthy Diet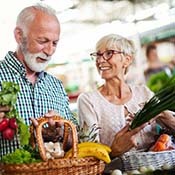 Once your implant dentist in Chula Vista has completed every step of the treatment process and you've fully recovered, you'll be able to enjoy practically any food you want. However, that doesn't mean you should just eat chips and candy all day. Whether you have dental implants or not, you should consume sugars and starches in moderation. Instead, maintain a varied diet with the nutrients that your mouth and body need to stay in great shape. For example, vitamins and minerals like Vitamin A, vitamin C, vitamin D, phosphorous, and calcium all encourage better oral health and give your dental implants a strong, reliable foundation.
Break Bad Habits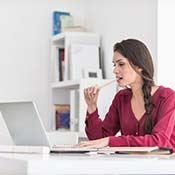 Like natural teeth, dental implants are remarkably durable. That being said, implants (and real teeth) were not designed to chew on anything besides food. For this reason, you should bread bad habits that could damage your teeth, such as chewing on pens or pencils, biting your fingernails, and opening bottles or packaging with your teeth. Also, smoking (or vaping or chewing tobacco) is one of the worst habits for your dental implants. Not only does it multiply your risk for gum disease, but it may prevent your implant posts from integrating with your jawbone, ultimately leading to implant failure.
Protect Your Dental Implants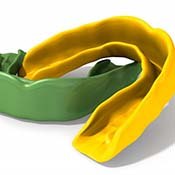 Exercise is important for your overall health, but make sure to protect your smile while doing so. If you play a sport that comes with a high risk of impact to the face (basketball, football, baseball, wrestling, etc.), a mouthguard is essential for shielding your teeth from injury. The same principle applies if you habitually grind your teeth, which can weaken your teeth and leave them more vulnerable to breakage. Our dental office can provide you with a custom-made mouthguard or nightguard to keep your new smile safe.
Schedule Regular Dental Checkups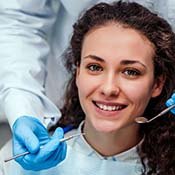 Your implants and restorations cannot decay, but that doesn't mean regular dental checkups aren't still important. By visiting us at least twice a year for exams, we can make sure there are no problems in your implants, and if there are, we can treat them as soon as possible. We can also make sure you're practicing proper at-home dental implant care in Chula Vista and give you personalized maintenance tips.