Preventive Dentistry – Chula Vista, CA
Give Your Smile the Routine Care It Needs

At-home brushing and flossing matters, but nothing beats a dedicated cleaning from a dental professional that cares about your long-term smile. With regular checkups and numerous other preventive services, you can rest easy knowing that your oral health is in good shape for many years to come. By choosing Dr. Barajas as your dentist, you get a team that's not just serving you care, but making the process as comfortable and enjoyable as possible when you visit us for preventive dentistry in Chula Vista, CA.
Why Choose Village Walk Dental for Preventive Dentistry?
Family-Friendly Dental Atmosphere
Modern Diagnostic Dental Technology
Friendly Team and Excellent Customer Service
Dental Checkups & Teeth Cleaning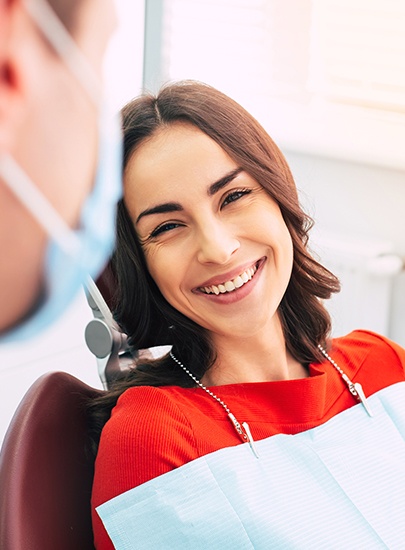 One of the most important steps you can take for maintaining a healthy smile is by committing to routine checkups and cleanings every six months. During these visits, we take a comprehensive look at your mouth and other oral structures, ensuring no underlying dental issues are present. Additionally, our friendly hygienist will perform a comfortable, yet detailed cleaning of your teeth and gums, removing any and all plaque and tartar along the way.
Children's Dentistry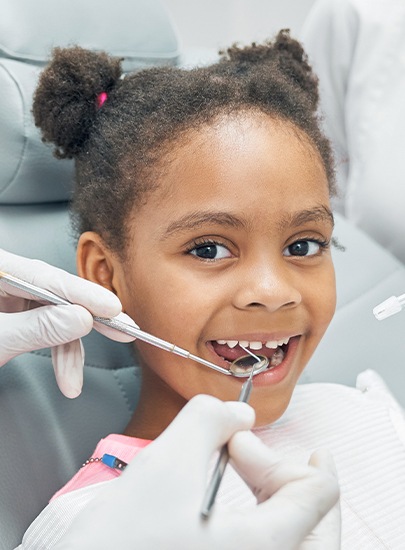 Children not only need to visit the dentist just as often as adults, but they should actually complete their first appointment as early as one year of age. While these early visits are more geared towards helping your child get comfortable with their dentist, they also give our dental office a chance to examine their oral health (even if no teeth have erupted yet.) You'll also be able to ask questions about at-home care, potential future treatments, and oral care products to consider.
Oral Cancer Screening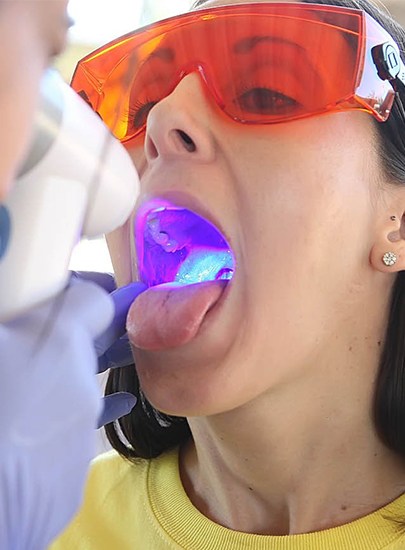 While dentists are highly focused on protecting your teeth and gums from decay and infection, those aren't the only dental conditions they're looking out for. Oral cancer, for example is diagnosed in about 54,000 people every year. Thankfully, early detection can play a major role in ensuring a successful treatment with a dedicated physician. During your exam, Dr. Barajas will look for potential signs and symptoms, then recommend additional testing if he finds any underlying concerns.
Fluoride Treatment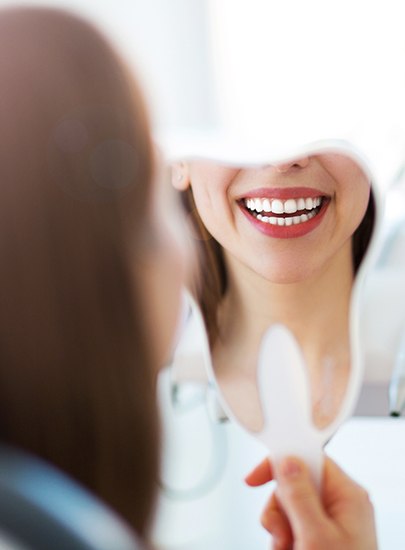 Fluoride can be found in many sources, including your public drinking water and the foods you eat. It's also common in most oral care products like mouth wash and toothpaste. Fluoride treatments are a great way to provide your enamel not just additional protection, but strength, which is essential for protecting your smile in the long-term. During your routine checkup, we typically apply fluoride to your teeth following your cleaning, a process that is quick, painless, and incredibly effective.
Nightguards for Teeth Grinding
If you've ever woken up with a sore jaw or sensitive teeth, there's a chance that you may have an underlying teeth grinding problem that's negatively affecting your tooth enamel and jaw joints. Since there are many potential problems that can arise due to this issue (also known as bruxism), we recommend a custom-made nightguard. Not only can this oral appliance provide the cushion your teeth need, but you can expect your appliance to be incredibly comfortable thanks to our digital impression technology!