Emergency Dentistry – Chula Vista, CA
When Tooth Pain Strikes, Call Us

When you initially experience tooth discomfort, you may think it's not that big of a deal and that it will go away on its own. However, this is very rarely the case. Dental problems do not get better on their own, and waiting longer only let's the problem get worse. Whether you believe you're having a dental emergency or you need additional guidance confirming if this is the case, Dr. Barajas wants you to know you have a place you can call your dental home for urgent, pain-relieving emergency dentistry in Chula Vista, CA.
Why Choose Village Walk Dental for Emergency Dentistry?
We See Emergency Patients ASAP
Offers Calming Sedation for Anxious Patients
Professional and Welcoming Dentist and Team
How to Handle Common Dental Emergencies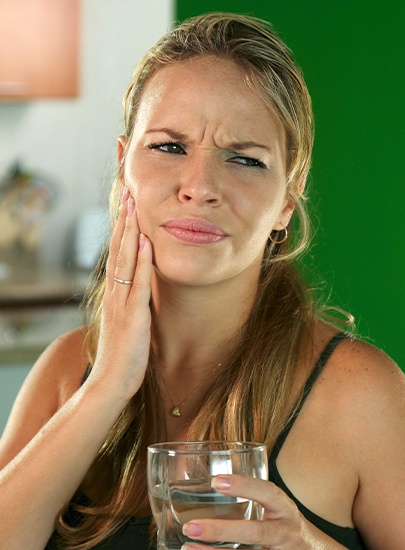 When you think you may be experiencing a dental emergency, it's best to give us a call so you can schedule an appointment as soon as possible. This not only improves the chances of you getting seen by our team, but gives you an opportunity to get helpful tips on how to improve your situation before you arrive. In the meantime, you can find tips on how to address specific dental emergencies below.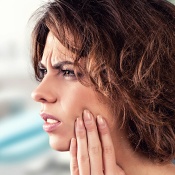 Toothaches
Try flossing to remove any potential food debris that is stuck in-between your teeth. This can be the potential cause of your discomfort. However, if pain continues, take an over-the-counter painkiller such as ibuprofen. We'll be able to confirm the cause of your discomfort when you arrive at our dental office.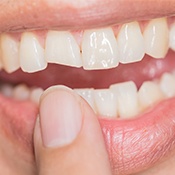 Chipped/Broken Teeth
Locate any pieces of tooth that you can find. Bring them to our dental office. If swelling occurs, place a cold compress to your face for 10 minutes, then remove for an additional 10 minutes. Do this for up to one hour. Cover your tooth with dental wax or chewing gum if it is sharp or jagged.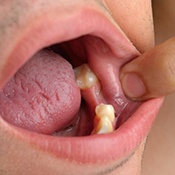 Knocked-Out Tooth
Locate the tooth and pick it up by the top portion only. Avoid touching the root or removing any tissue attached to it. Rinse it gently with cool water to remove debris, then place it into your open socket for preservation. You can also keep it in saltwater or milk for up to one hour.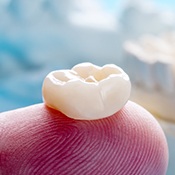 Lost Filling/Crown
A lost filling or crown can feel uncomfortable and should be addressed by a dentist promptly. If the filling is lost, you can cover it with dental cement. Crowns can be temporarily reattached with dental cement or sugar-free chewing gum.
How to Prevent Dental Emergencies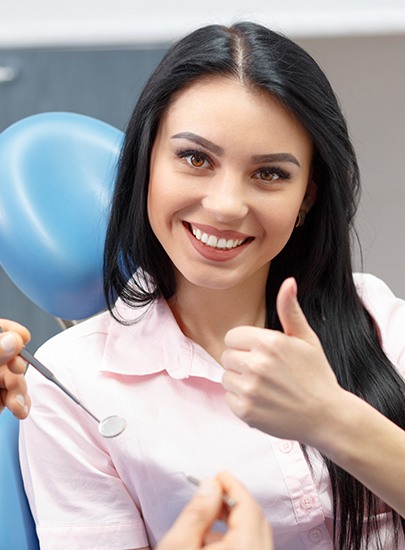 Dental emergencies generally tend to happen when you least expect them, but that doesn't mean you can't avoid them at all. We recommend that you:
Brush and floss every day
Maintain routine checkups and cleanings every six months
Avoid chewing on inedible objects or materials (such as pens, pencils, fingernails, etc.)
Wear a nightguard if you grind your teeth
Wear a mouthguard if you play contact sports
Never use your teeth as a tool
The Cost of Treating Dental Emergencies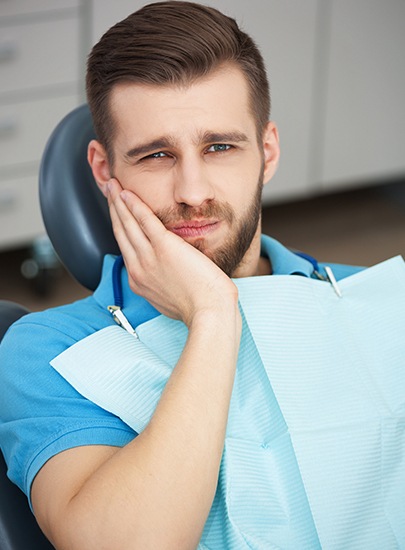 The cost of treating your dental emergency will vary as certain issues have different costs associated with their treatment. For example, an aching tooth may need a dental filling to resolve, but it could also require an extraction if the damage is too significant. Regardless of what your treatment costs, waiting to get it taken care of will only increase the risk of it worsening and requiring additional and more expensive treatment later. Our dental office manager is happy to work with you directly to create a treatment plan that fits within your budget.