Emergency Dentist — Chula Vista, CA
When Tooth Pain or Damage Strikes, Call Us

Broken teeth and toothaches are annoying and scary, but many patients put off seeking the care they need hoping the problem will resolve itself. However, this is very rarely the case. Dental problems do not get better on their own, and waiting longer only lets the problem get worse. Whether you believe you're having a dental emergency or you need additional guidance confirming if this is the case, Dr. Barajas wants you to know you have a place you can call your dental home for urgent, pain-relieving emergency dentistry in Chula Vista, CA. When tooth pain or damage strikes, call us right away!
Why Choose Village Walk Dental for Emergency Dental Care?
#1 Calming Sedation Available for Maximum Relaxation & Comfort
#2 We See Emergency Patients ASAP, Often for Same-Day Appointments
#3 Professional, Experienced, & Gentle Dentist & Team
What to Do in a Dental Emergency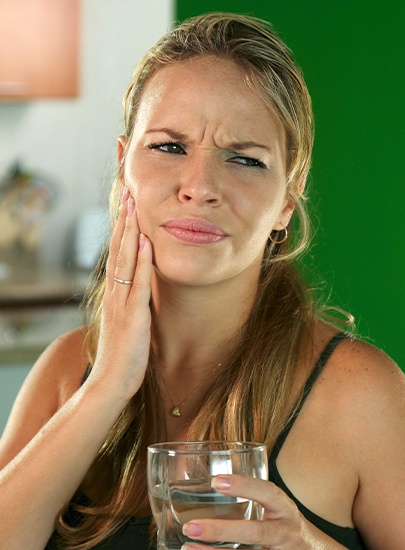 Dental emergencies are alarming, but we encourage you to keep calm. You need to act quickly and correctly in order to minimize the damage and save your smile. Should you or a loved one encounter one of these scary situations, follow these steps:
Step 1: Call us for a same-day emergency appointment. Call us as soon as you can in the event of a dental emergency so we can get you on our schedule right away. We do everything we can to see emergency patients the same day they call us! We'll also walk you through how to handle your situation to prevent further damage until you can reach our office.
Step 2: See Dr. Barajas for an emergency exam. When you arrive, your Chula Vista emergency dentist Dr. Barajas will see you right away. Once he's evaluated your condition and relieved any serious pain you may be feeling, he'll fully explain all your treatment options. Together, you'll create a custom treatment plan that works for you.
Step 3: Get the fast, gentle, and professional care you need. As soon as a plan has been made, our talented team will jump into action to repair your smile and protect your teeth. Whether you need a filling, crown, root canal, extraction, or something else entirely, we'll always focus on your comfort as we restore your oral health.
The Most Common Dental Emergencies
When you think you may be experiencing a dental emergency, it's best to give us a call so you can schedule an appointment as soon as possible. This not only improves the chances of you getting seen by our team, but gives you an opportunity to get helpful tips on how to improve your situation before you arrive. In the meantime, you can find tips on how to address specific dental emergencies below.
Understanding the Cost of Emergency Dentistry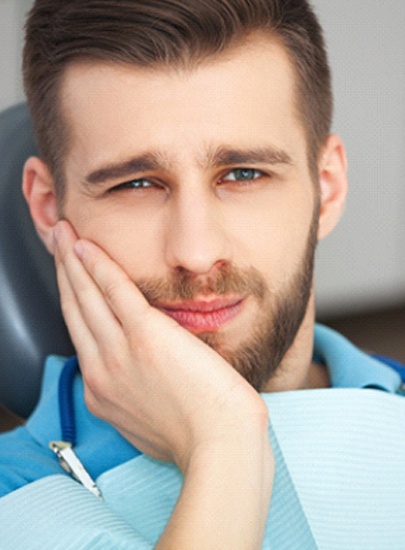 The cost of treating your dental emergency will vary as certain issues have different costs associated with their treatment. For example, an aching tooth may need a dental filling to resolve, but it could also require an extraction if the damage is too significant. Regardless of what your treatment costs, waiting to get it taken care of will only increase the risk of it worsening and requiring additional and more expensive treatment later. Our dental office manager is happy to work with you directly to create a treatment plan that fits within your budget.
All Dental Emergencies are Different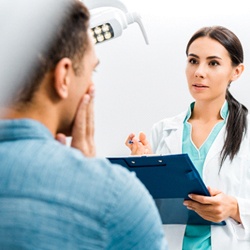 Until we can perform an exam of your mouth, we can't know for sure how much your emergency dentistry will end up costing. It truly depends on the severity of the emergency, which services are needed to treat your symptoms, and what is necessary to prevent your issue from getting worse. We can say that certain services will cost more than others.
For example, root canal therapy to treat an infected tooth will be more costly than a simple dental filling to address minor tooth decay. With that said, our team will always go over all possible treatment options with you beforehand.
Does Dental Insurance Cover Dental Emergencies?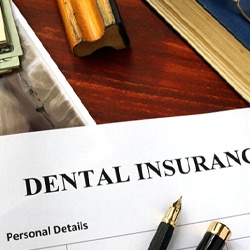 In most cases, dental insurance plans do offer some coverage for dental emergencies. One of the most common types of coverage you'll see is one yearly emergency exam. Depending on the plan, you may also see partial coverage for specific treatments, such as root canal therapy, dental crowns, extractions, and dental fillings. These treatments can receive anywhere between 80% and 50% coverage. Just keep in mind that your plan may have a different annual maximum that can impact how much you'll need to pay out of pocket. Our team is happy to speak with you directly and help clarify your plan's details in advance.
Other Options for Making Dental Emergencies Affordable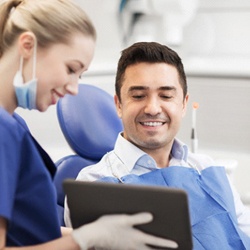 Don't have dental insurance? There are other options available to you that can help make your emergency dentistry more affordable. One of the most common solutions we recommend is CareCredit. This third-party payment plan helps you pay for treatments in monthly installments, typically with little to no interest attached, making it ideal even for those on a tight budget.
Alternatively, our office has an in-house membership option that provides a guaranteed set of dental services when you pay a regular monthly fee. By signing up, you can avoid the pitfalls of traditional insurance and have more money to set aside for emergency care if you need it.
Take Care Of Your Smile and Save Big on Dentistry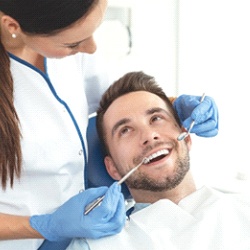 Some dental emergencies are unavoidable, but most of the time they can be prevented. One of the most effective ways to lower your risk is by regularly taking care of your smile through at-home oral hygiene and preventive dental exams and cleanings. This lets you avoid the need for complex or expensive restorative and emergency dental treatments, which are always going to be pricier than preventive care.
Furthermore, you should always give us a call the moment you notice something is wrong with your smile. That way, you can address an issue before it has a chance to grow into something much worse. Remember, dental problems almost never get better on their own once they develop.
How to Prevent Dental Emergencies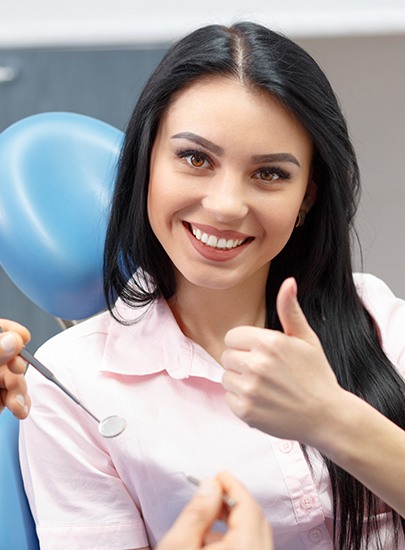 Dental emergencies are stressful, and often times painful! It is best to avoid them whenever possible. While not all dental emergencies are preventable, there are some steps you can take to reduce your chances of experiencing one. Here are some tips that can help you set your smile up for success.
Visit Your Dentist Regularly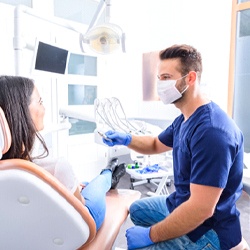 Even if you don't believe that anything is going on with your smile, this doesn't mean that you should be skipping your dental visits. Tooth decay and oral infections can easily develop, and you may not even notice them right away. It's recommended that you see your dentist every six months for a regular cleaning and checkup. This way, a hygienist can clear away plaque and tartar, and Dr. Barajas can keep an eye out for issues so they can be treated early on. You may be able to avoid a painful dental emergency!
Maintain Good Oral Hygiene Habits at Home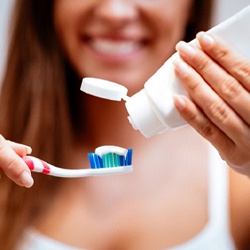 You should be brushing twice and flossing every day. These are both effective ways to remove food debris and plaque that can lead to tooth decay and gum disease over time. You should choose a soft-bristled toothbrush and toothpaste that contains fluoride.
Be Careful with Your Diet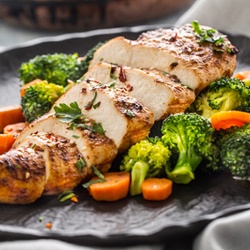 Your diet plays a key role when it comes to your oral health. If you have too many sugary and starchy foods, you're putting yourself at risk of tooth decay. Try to only consume things like this in moderation. Instead, fill your dinner plate with fruits, veggies, and healthy proteins.
Wear a Mouthguard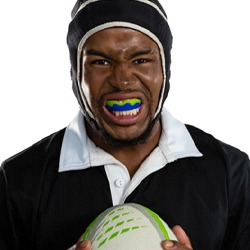 Playing sports is an excellent way to get the exercise that your body needs. However, you don't want to end up with a broken or knocked-out tooth in the process. Wearing a mouthguard significantly reduces your chances of experiencing a dental injury. Nightguards are also available to limit the harmful effects of teeth grinding while you're sleeping.
Use Tools, Not Teeth to Open Packaging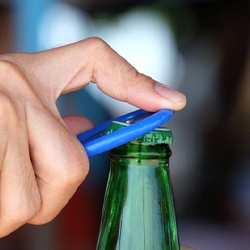 It may seem convenient to use your teeth to rip through stubborn packaging. While this sometimes works well, you could easily end up with a cracked or broken tooth. Instead take the time to get some scissors or whatever other tool you need to complete your task effectively and safely.
Dental Emergency FAQ's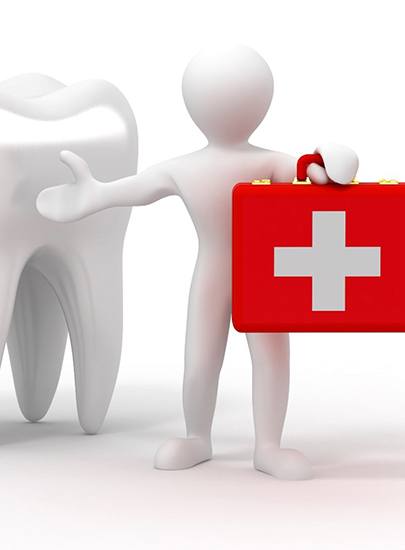 Naturally, you probably hope that you'll never need to visit an emergency dentist in Chula Vista for an infected or broken tooth. However, severe oral health problems can strike when you least expect it, and when they do, it pays to be prepared. Below are some common questions that a lot of our patients have had in regards to potential dental emergencies. You can call our office any time if you have questions that aren't covered below.
Will My Toothache Go Away On Its Own?
The cause for a toothache can vary, but generally speaking, the pain does not stop on its own (and even if it does, it could be a sign that the dental issue that caused it in the first place has become even worse). It's always better to be safe than sorry, so schedule an appointment right away so that we can figure out the cause of the pain and rule out any truly serious problems. Acting quickly could help you catch an underlying problem before it costs you your tooth. Note that if the pain is occurring around the tooth instead of inside it, there is a chance of it going away on its own. For example, you might notice some pain if the gum surrounding the tooth has become irritated.
Should I Visit the Emergency Room First?
Most emergency rooms don't have the equipment to deal with common dental emergencies, and the doctors that work there likely don't have the training to do much more than prescribe some antibiotics. But there three major examples of oral health issues that are better handled in an emergency room:
Jaw fractures and dislocations.
Serious cuts or lacerations to the face or mouth.
An abscess or infection that's preventing you from breathing or swallowing.
The above are life-threatening problems that should be treated by a qualified health expert immediately. In virtually all other circumstances, a dentist should be your first choice for a dental emergency.
Are Knocked-Out Baby Teeth an Emergency?
The steps for dealing with knocked-out baby teeth are a little different than the steps we might take for permanent teeth. Baby teeth are made to come out, so no attempt should be made to put them back in place. But if they come out too soon, we'll need to make sure that there was no serious damage done in the process. We'll also need to discuss steps you can take to ensure that the early loss of the tooth does not disrupt your child's dental development.
How Long Can a Restoration Stay Temporarily Attached?
When you use a temporary adhesive to keep a lost dental crown in place, it may feel like it's secure. However, it will only last for a few days at most, so you can't waste any time in making arrangements with your dentist to have it properly reattached or replaced. Remember that even with the temporary adhesive, you should still avoid chewing with the affected tooth so that it doesn't suffer additional damage.